SUPER YAY!!! YOU ARE ON THE LIST!!!
I am so excited you joined the waiting list and I am SO HAPPY you are here!!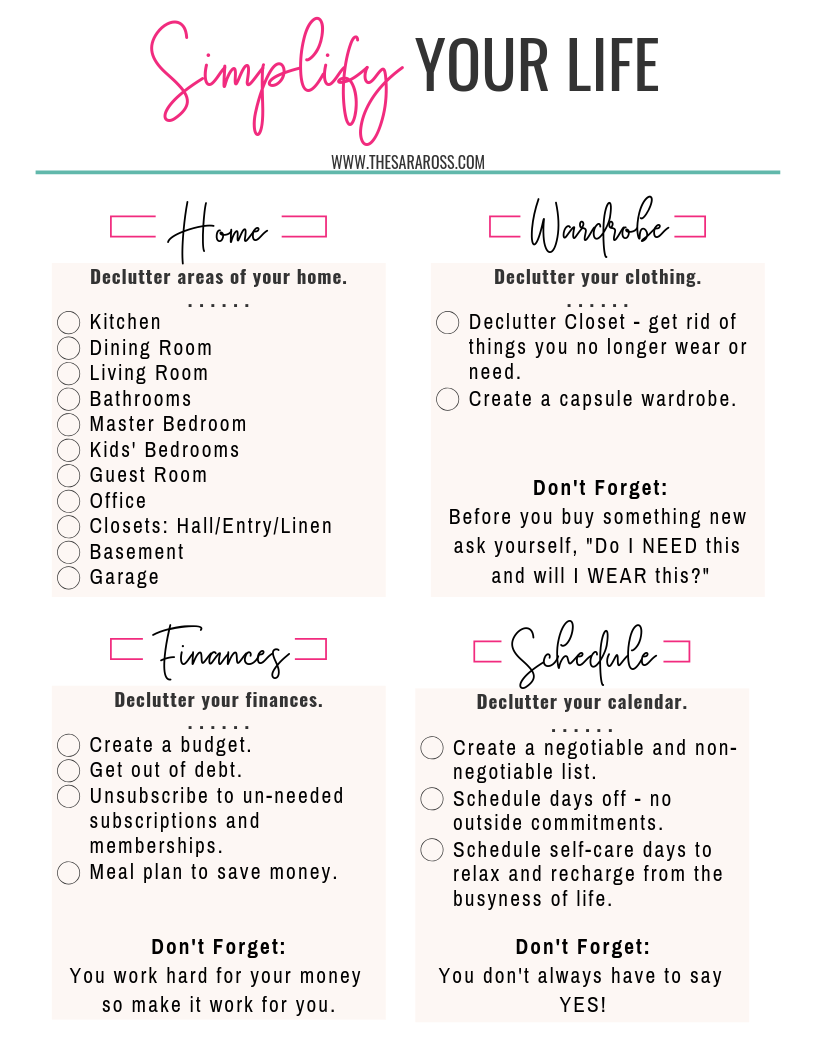 To hold you over while you wait here is a FREE PRINTABLE "4 Areas to Simplify in Your Life" checklist!
Also, I need your help.
As I am writing this email course I want to make sure that I provide you with the BEST information I can. One way to do that is to ask YOU what areas you are struggling with the most and what you would like to see accomplished in your life after these 5 days.
If you would be SO KIND, which I know you are, to take this quiz I would appreciate it like a MILLION times!!
Thank you so much for being here!
I look forward to getting to know you better and growing this friendship.